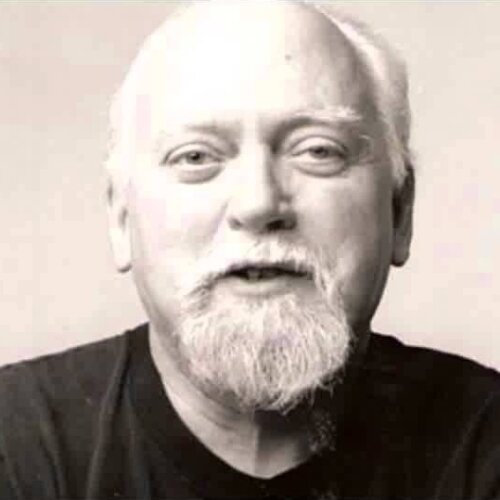 Robert Anton Wilson
Robert Anton Wilson (18 gennaio 1932, New York – 11 gennaio 2007, California) è stato uno dei più autorevoli esponenti della controcultura ame­ricana, dagli anni Sessanta ai giorni nostri. Scrittore, saggista, insegnante, giornalista, nella sua variegata e lun­ghissima carriera Wilson si è occupato di psicologia futuristica, di filosofia so­ciale e di quella che viene chiamata guerrilla ontology.
Dal 1966 al 1971 è stato editor asso­ciato della rivista Playboy, insieme a Robert Shea, con il quale è autore del classico dell'underground The Illuminatus! Trilogy. Pubbli­cata nel 1975, l'opera ha poi ha ricevuto nel 1986 il Prometeus Hall of Fame Award: è un testo che esamina satiricamente la paranoia americana sulla cospirazione, miscelando fatti e noti­zie reali con invenzioni narrative, per impegnare il lettore in quella che gli stessi autori definiscono Operation Mindfuck.
Grande amico e collega di Timothy Leary, Wilson ne ha ab­bracciato il modello di ingegneria neurosomatico-linguistica, e con lui si è impegnato nella diffusione delle idee futuristiche di migrazione spaziale, di estensione della vita e di tecnologie per migliorare l'intelligenza.
Dai suoi costanti studi è scaturita una vasta produzione di romanzi storici (di cui Philip K. Dick è stato avido lettore) e di science fiction (tra cui la trilogia The Schrödinger's Cat del 1980-81, altra parodia sulla teoria della cospirazione), e di saggi socio-psico-filosofici, pubblicati nel corso degli ultimi trent'anni (tra i più importanti Prometheus Rising del 1983, la trilogia Cosmic Trigger – 1977-95 – e The New Inquisition del 1986).
Per non smentire la sua ricerca a 360° sulle teorie della co­spirazione, Wilson ha inoltre inciso un disco satirico (Secret of Power) e un disco punk rock (The Chocolate Biscuit Conspiracy), e la sua sceneggiatura Wilhelm Reich in Hell è stata mes­sa in scena all'Edmund Burke Theatre di Dublino. Nel 1989 The Illuminatus! è stato adattato per il teatro, diventando un'epopea rock di fantascienza della durata di dieci ore, e messo in scena, con il patrocinio della regina d'Inghilterra, al Great Britain's National Theatre, dove Wilson ha calcato le scene in un piccolo cameo.
Nel 1998 ha portato a termine il suo studio sulle teorie della cospirazione con l'uscita di una sorta di enciclopedia sull'argo­mento, intitolata Everything ls Under Control. Conspiracies, Cults and Coverups, scritta insieme a Miriam Joan Hill.