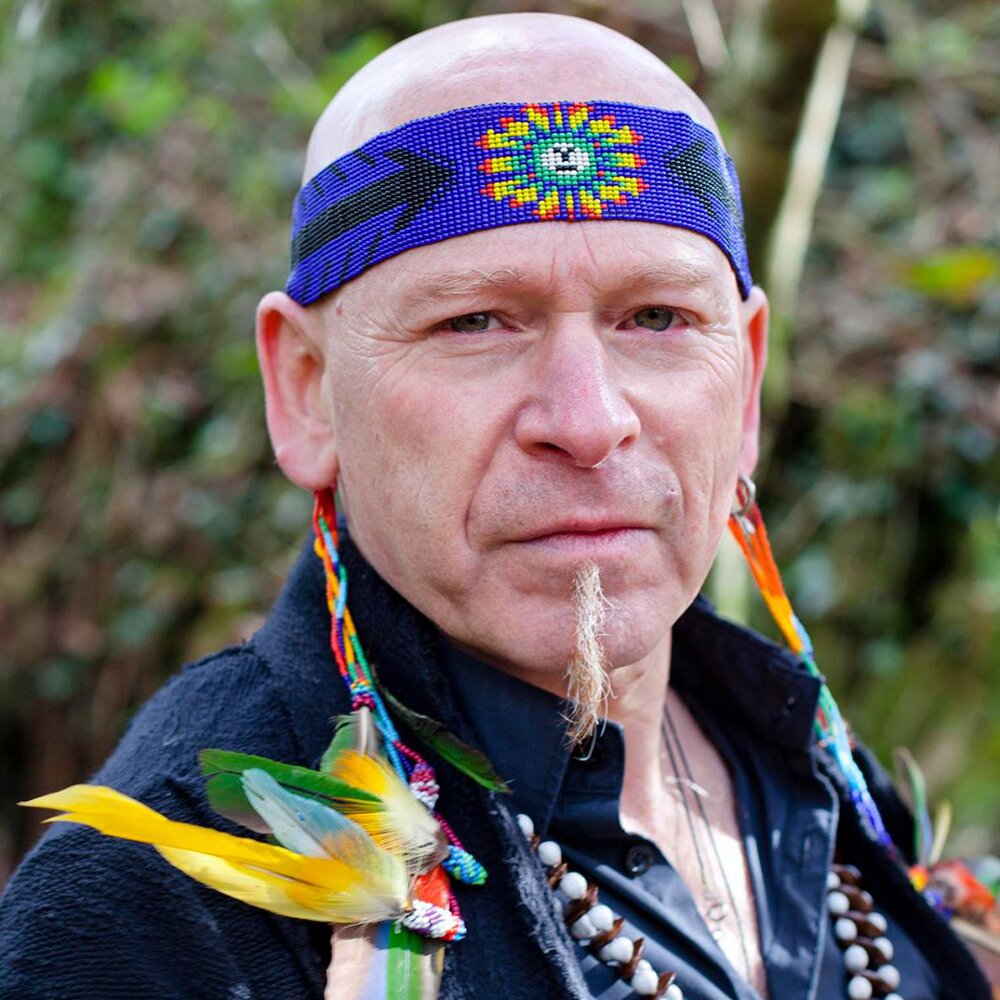 Ya'acov Darling Khan
Ya'acov Darling Khan ha sentito fin da giovanissimo il richiamo dello sciamanesimo, inteso come connessione concreta e tangibile con il mondo degli spiriti. Ha inseguito questo richiamo per tutta la sua vita adulta, studiando e praticando con molti talentuosi insegnanti dall'Amazzonia al Circolo Polare Artico. È stato riconosciuto come sciamano praticante da diversi sciamani anziani appartenenti alla tradizione europea dei Sami e alle popolazioni amazzoniche Achuar e Sápara.
Ya'Acov è il co-creatore della Movement Medicine, una pratica di movimento consapevole, ed è il fondatore della School of Movement Medicine insieme a sua moglie Susannah. La scuola offre un programma completo di corsi in tutto il mondo e online, nonché un programma di formazione professionale.
Dal 1989 gira il mondo per incoraggiare migliaia di persone ad andare oltre i vecchi schemi e le aspettative limitanti, e scoprire se stesse e i propri talenti attraverso il movimento consapevole. Il suo percorso lo ha portato a incontrare e collaborare con persone straordinarie. I suoi seminari di Movement Medicine, frequentati da persone di ogni genere, hanno un approccio pratico e contemporaneo capace di donare ispirazione e nuovo potere.
Insieme a Susannah, Ya'Acov ha scritto il libro Movement Medicine: How to Awaken, Dance and Live your Dreams (edito da Hay House) e prodotto il cd Movement Medicine cd 1. Potete ascoltarlo anche nei cd della Long Dance, 21 Gratitudes e Another 21 Gratitudes. Giaguaro nel corpo, farfalla nel cuore(Edizioni Spazio Interiore 2018) è il suo secondo libro.
www.schoolofmovementmedicine.com
Intervista a Ya'acov Darling Khan